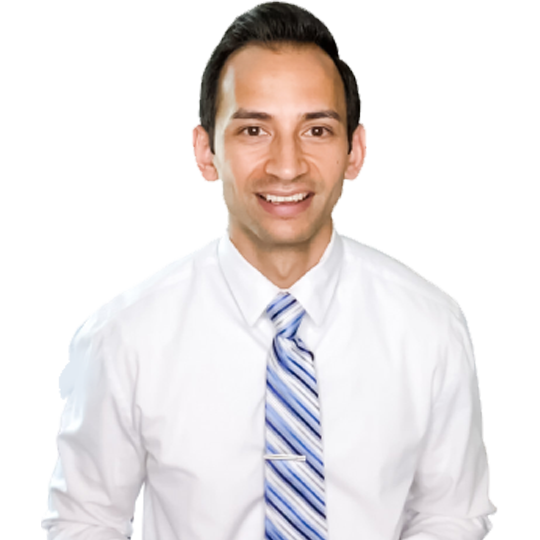 Dr. Nicholas Carofilis, D.C.
Dr. Nicholas Carofilis, D.C. is the owner of New Jersey Spine and Wellness Center. Dr. C was born and raised in New Jersey. He attended Rutgers University for his bachelors degree where he focused on Pre-Medical studies. He later attended Palmer College of Chiropractic in Port Orange, Florida where his studies focused on Chiropractic, Disc Injuries, Spinal Decompression, Sports Injury Rehabilitation, and Nutrition.
For Dr. Carofilis becoming a chiropractor was always the only possible career path. His love for the field began from his experience assisting his own mother cope with severe low back and neck pain. A young Dr. Nick found his mother forced home from work having "thrown out her back" on numerous occasions and once coming home with intense neck pain that was later diagnosed to be a disc injury and pinched nerve. He also personally experienced a severe lumbar injury of his own while working out his freshman year at Rutgers University. He has seen firsthand how debilitating spinal pain can be. He knew immediately that this was his calling. He studied Pre-Medicine and worked for a local chiropractor while attending Rutgers University. Dr. C then later attended Palmer Chiropractic College and the rest as they say is history.
During Dr. Carofilis' professional career he has had that pleasure of working in numerous states including Florida, New Jersey, and the beautiful country of Fiji during a humanitarian work visa. As a caregiver and international health speaker Dr. Carofilis has given numerous talks on nutrition, general wellness, spinal degeneration, disc injuries, and the benefits of spinal decompression and chiropractic care.
In Dr. Carofilis postgraduate studies he has received his fellowship with the International Academy of Medical Acupuncture. He happily discusses the holistic benefits of acupuncture and answers all questions with patients that are interested in pursuing this service. Dr. Carofilis is also Graston Technique certified helping both professionals and amateurs athletes overcome soft tissue musculoskeletal injuries. He is also Webster Technique certified which is geared towards helping pregnant women remain pain free through the normal physical changes of pregnancy. Dr. Carofilis is now actively pursuing his Diplomate from the American Board of Clinical Nutrition and Functional Medicine Certification. Dr. Carofilis is currently an active member of the Association of New Jersey Chiropractors as well as the executive director for the non-profit charity Chiropractic Accessibility Initiative.