Welcome to New Jersey Spine and Wellness Center
It's a healthcare facility offering breakthrough spinal care technology
New Jersey Spine and Wellness Center
is a healthcare facility offering the newest in spinal care technology to the people of Wayne, New Jersey. Our facility provides Spinal Decompression, Webster Technique, Chiropractic, Cupping, and Nutrition. At our office, we help patients with neck pain, low back pain, sciatica, disc herniations, spinal stenosis, mid back paain muscle spasms, osteoarthritis, carpal tunnel, headaches, and sport injuries. Our clinic director Dr. Nicholas Carofilis D.C. is a licensed chiropractor in the state of New Jersey and he bases his treatment plans on a patient centered approach
Our Mission is to direct people to the realization
that spinal pain is not something they should just "deal with" forever; that spinal pain can be addressed oftentimes painlessly and without surgery; and ultimately that the maintenance of spinal health is superior to the treatment of acute episodic pain exacerbations.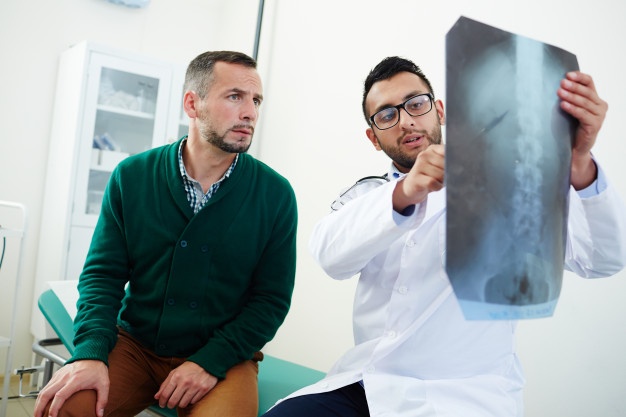 What we do at

NewJerseySpineAndWellness
New Jersey Spine and Wellness Center is an integrated practice specializing in spine and nerve pain injuries, disc injuries, chronic pain, pre and post surgical rehabilitation, and automobile injuries. Dr. Nicholas Carofilis D.C. has been providing his patients care for over 9 years and he has been working in the field of chiropractic for over 13 years. Dr. Carofilis and his staff have been able to help patients from all walks of life to manage their pain and return to a normal pain free living.To learn more about Spinal Decompression, Chiropractic Care, Webster Technique, Physical Therapy, and/or Nutrition and
Acupuncture Services Please click on the associated service of choice.  Below we will further discuss a typical chiropractic patient. We first carefully assess each patient by using modern diagnostic procedures.Back and Neck treatment generally focuses on instrument/manual spinal manipulation, also called a chiropractic adjustment. In some cases, spinal decompression, physiotherapy and rehabilitation is also used to provide relief and speed healing.
Our office typically sees and provides treatment for disc herniations, sports injuries, headaches, general neck and back pain, sciatica, and spinal stenosis. Typically when a spinal injury occurs a misaligned vertebra can interfere with nerve transmissions, inhibit mobility and cause pain or discomfort.  Chiropractic treatment realigns the vertebra so the nerve impulses are not restricted. When the spine is properly aligned, the cause of pain and malfunction is removed, and the body will return to normal.
While our first goal is to relieve pain, the larger goal is to restore good health.  Good health cannot be attributed – solely to medication, surgery, or chiropractic adjustments. Good health comes from a healthy lifestyle and proper spinal function. We want to be your complete health and wellness provider in Bergen, Morris, and Passaic Counties. Come see why New Jersey Spine and Wellness Center is different from other healthcare providers in North Jersey. Chiropractic can make a difference in your life! We are interested in your long-term health and wellness, not just a quick fix to mask back pain or neck pain.​If you are looking for a skilled chiropractor in Wayne, Butler, Caldwell, Clifton, Elmwood Park, Fair Lawn, Fairfield, Franklin Lakes, Glen Rock, Haledon, Hawthorne, Kinnelon, Little Falls, Lincoln Park, Mahwah, North Haledon, Nutley, Oakland, Paterson, Paramus, Pequannock Township, Pompton Lakes, Pompton Plains, Ramsey, Ridgewood, Ringwood, Riverdale, Totowa, Wanaque, West Milford, Woodland Park, Wyckoff, and nearby communities, call (973) 747-6346.
We are thrilled to offer many different aspects of integrative health and wellness care. Please take a moment to enjoy our website and learn more about our services provided and meet our incredible team of health professionals. If you have any questions, please click the Contact Us button above to reach one of our staff.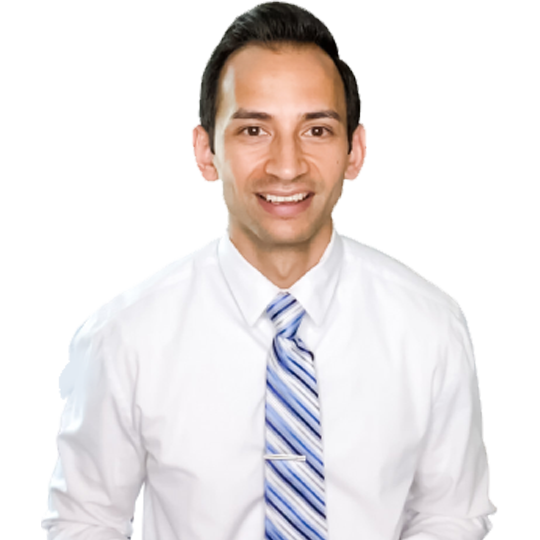 Dr. Nicholas Carofilis, D.C.
Owner
Dr. Nicholas Carofilis, D.C. is the owner of New Jersey Spine and Wellness Center. Dr. C was born and raised in New Jersey.
Nina Tufano, DPT
Doctor of Physical Therapy
Nina is a graduate from The University of Scranton where she received her Masters of Physical Therapy in 2007 and Doctorate of Physical Therapy in 2012.
Call Now Or Schedule a consultation
Schedule a consultation to talk to our experts
Featured in
NewJerseySpineAndWellness has been featured in following
Schedule a consultation
You can schedule a consultation with NewJerseySpineAndWellness
Do you have any questions about care at our facility? Enter your information below and one of our Patient Care Coordinators will reach out to you shortly.